The following real estate market statistics show the current trends in Clallam County since January 0f 2017.
Below is a graph of Closed Sales in Clallam County for the past 12 months. As you can see, we have had a very steady market, but it does appear to have leveled off. We continue to see a low inventory of homes for sale, which in turn increases the price that a seller is willing to accept.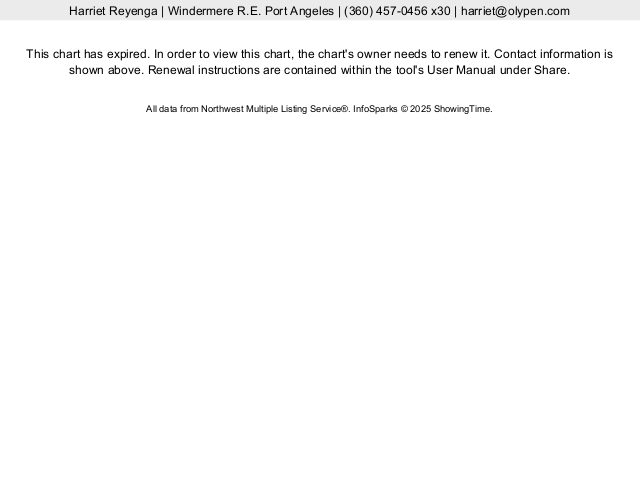 As you can see in the price per square foot graph below, prices have increased with the lack of inventory.
—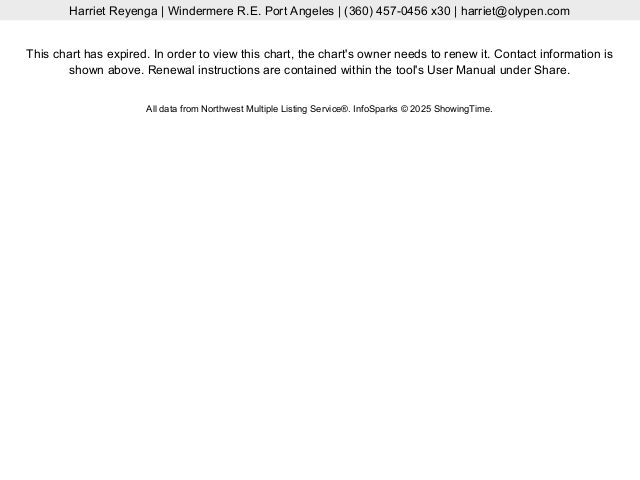 If you are considering selling your home, now is a great time to get the most from your investment.
If you're interested in following the market in another zip code, sign up for Neighborhood News on my website at 
http://harrietreyenga.withwre.com/neighborhood-news
. You'll get a monthly newsletter with interactive graphs and maps, outlining new listings and market statistics from any area you specify.
________________
Posted on June 19, 2018 at 12:24 pm
Harriet Reyenga
Posted in
Uncategorized
The following real estate market statistics go back 3 years and cover all of Clallam County. They show remarkable growth in our area, and demonstrate the current trends in our market.
If you are not familiar with the difference between a median and average price, the graph below shows the median sales price. This formula throws out the highest and lowest price from the mix and is a more accurate view of the average sales price for property in Clallam County.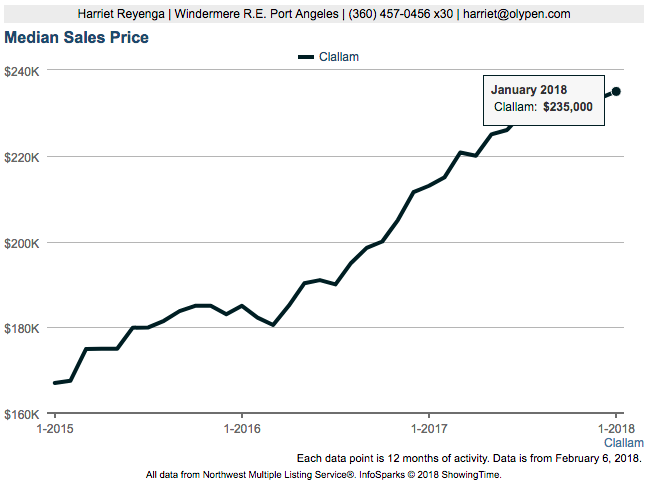 The graph below shows that fewer homes are on the market, compared to 2015. As you can see, now is a great time to list your property if you are so inclined. You are more likely to see a full price offer or multiple offers in a market like this.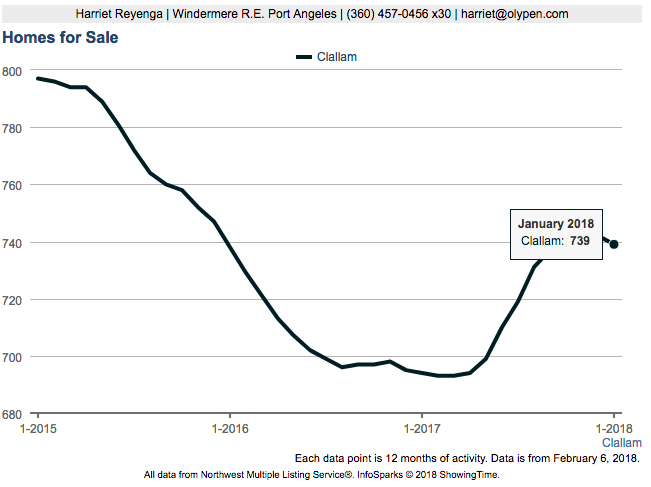 The real estate market is brisk and homes go under contract very quickly when priced currently. If you are considering listing your home or vacant land in the near future, I would be happy to come out and give you my professional opinion on pricing it to sell.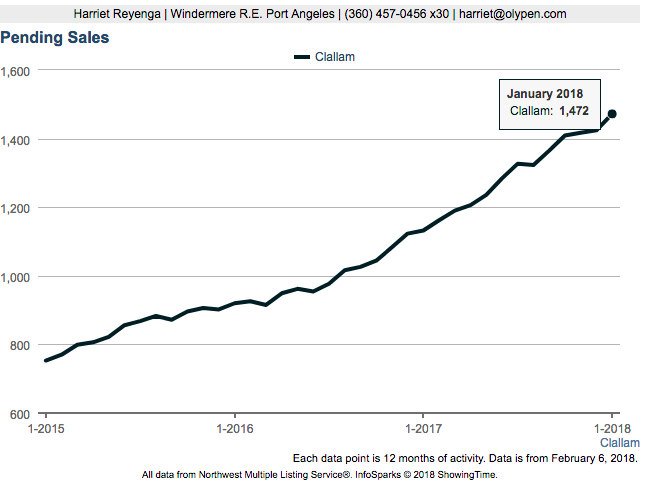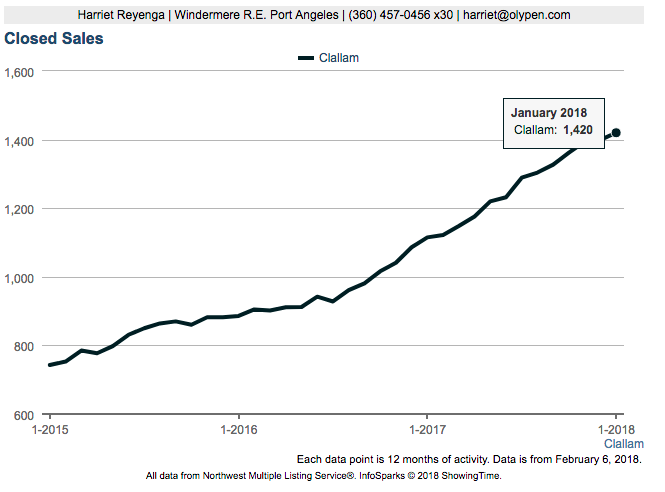 The graph of closed sales above shows how active the real estate market has been over the past year in Clallam County.
These Real Estate Market Statistics show that it is a great time to sell if you are in the market, please give me a call and I will be happy to meet with you and discuss the options.
Windermere Real Estate/Port Angeles
Cell: (360) 460-8759
Posted on February 6, 2018 at 2:20 pm
Harriet Reyenga
Posted in
Uncategorized